Be Thankful
By Ron Rosenberg
I recently conducted an interview with Lisa Ryan, founder of Grategy, a company that shows people how to use gratitude as a business strategy.
She also provided some pointers on how we can incorporate gratitude into our personal lives on a daily basis. This certainly came in handy as we've had to deal with some bad news recently. They say that "good things come in threes," but for us, it's been a case of "bad things come in threes."
And - just a heads-up - I'm not sharing all this with you to sound like "Captain Bringdown" but rather to illustrate some important points we'll review later on in the article.
Saying Goodbye...
Last week we suffered the loss of our wonderful miniature schnauzer, Chico Loco. He was a great dog who loved his family, loved to play, and loved to "invent" his own fun when everyone was too busy to pay attention to him. He was mischievous, and would sneak into the dirty laundry, pick up a sock, and run away with it when you caught him in the act.
If you came to our house and showed any interest in Chico at all – something as simple as just looking at him - then you were his new best friend. He'd run into the pantry closet, grab a stuffed animal, and swing the end up towards you until you grabbed it and played tug-of-war with him.
He didn't have a mean bone in his body, and would let children pet him and play with him while he stood patiently waiting.
Sadly, he slowed down considerably over the last few months and it was finally his time to leave us. We will miss him terribly, but we will always remember him as the sweet, spirited, and lovable dog who brought so much joy to our family.
Wrong Place, Wrong Time
Then, earlier this week, we  found out that a good friend of ours from college was hit by a car and has been in a coma for the last six weeks.  She was the girlfriend of the best man at our wedding.
The four of us hung out quite a bit back then, spending many evenings at Shanghai Chinese Restaurant in Rochester - the same place we had our wedding reception.
Sadly, we've lost touch over the years, but our thoughts and prayers will be with her for a full recovery.
Watch Out for That Tree!
And if all of that wasn't enough, I saw on Facebook that a tree fell during a wind storm in New Jersey...and took out the entire front of a house that belongs to a friend from high school.
Despite our best attempts to prevent and prepare for unforeseen challenges and unexpected disasters, life happens. And when it does, your only productive response is to stay strong, tap into your internal and external resources, and battle through the situation, hopefully becoming stronger and more resilient in the process.
But more important is to enjoy - even savor - those times when things are good. If you're reading this, then you have a desktop computer, a laptop, a tablet, or a smartphone. In fact, you probably have several of these.
That means that you're better off than the vast majority of people in this world, who would be grateful to have most of the problems you obsess over.
It's tough to do when things happen one after the next and you feel like you're stuck in quicksand and sinking fast, but if you take a few minutes each day to think deliberately about some things you're grateful for instead of focusing on the negatives, it can change your whole outlook.
Better still, why not start a "gratitude journal" so you can write down these thoughts and, in the process, build a large collection of things to feel good about?
You have a choice of focusing on the positive or dwelling on the negative. Which one will you pick?
Copyright 2014 QualityTalk, Inc. All Rights Reserved. info@qualitytalk.com; 800-260-0662
---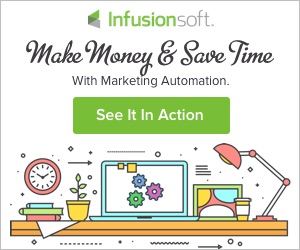 ---
Invite Prospects to Schedule a Call with You!
Click here for a FREE 30-day trial!
---