Do You Know Your Community?
By Ron Rosenberg
If you're not taking advantage of all the resources in your community, then you're seriously limiting the scope and reach of what you can offer to your customers, clients, and members.
There are so many examples of the power of community that it's difficult to select just one to share, but there is a fantastic example that illustrates virtually everything that's possible when you connect with these valuable resources.
The Adirondack Mountains in Upstate New York are very special, especially in the summer. The scenery is truly breathtaking, Lorie's entire family lives in the area, and we have many great friendships we've developed over the years. That's why we try to spend some time each year here, as we have since 1981.
We know the area very well, but a few years ago we discovered an incredible group of musicians who had "set up shop" for a few weeks one summer, and have since become an integral part of this lake community.
Let's Go to Grandma's House!
Kyle Price, a gifted cellist, has been coming to his grandmother's house at Caroga Lake with his family since he was very young.  Being part of a musical family - his mother and sister are both classically trained and very talented violists - he had often talked about creating a chamber music festival in the area.
In 2012, at the age of 19, he invited some of his friends to join him at the lake, and this was the beginning of the Caroga Lake Music Festival.  Over the years, the number of artists has grown, with some staying for the entire season and others coming up just for a week.
It's important to note that these aren't just people with a casual interest in music - they've attended and also taught at some of the most prestigious schools in the United States, including Juilliard, Yale School of Music, Cleveland Institute of Music, New England Conservatory, and the Eastman School of Music. They have won prizes at international solo and chamber music competitions and participate regularly in major musical events.
From "Front Lawn" to Mainstream...
What started out as a few concerts on the front lawn has turned into a far-reaching five-week event that includes performances at venues across the area, community-outreach programs, and guest artists including notable jazz and bluegrass musicians, and even contestants from American Idol and The Voice.
This year, the group will be presenting over 30 events, and hosting over 70 musicians.
Kyle's incredible vision for the festival has helped the local community embrace this project in ways that have helped make this all possible. And it's this idea of "community" that I want to share with you.
How Is This All Possible?
It's one thing to have a few friends stay at your grandmother's lake house and play on the front lawn. It's another thing entirely to develop and present a comprehensive five-week event.
Here are just some of the ways the community has helped:
Area residents regularly host the visiting musicians, as this is a fairly remote area with no hotels or other lodging options.
Families get together to prepare meals for the artists at their homes for lunch and dinner.
The owners of the local store and marina offer their lakefront property and utility barge for some incredible "floating concerts" that people can enjoy from the shore or on their own boats on the lake. (The photo above was taken at one of these events.)
Two local retired businessmen (brothers, in fact) donated the historic "MyHil" property to the group and this will eventually become the home base for the musicians offering lodging and rehearsal space.
Local volunteers help prepare the outdoor concert sites and sell CDs, shirts, and other festival memorabilia.
A family on the lake has hosted a fund-raising event on their property - at their own expense - that has raised tens of thousands of dollars for the events.
The group organized formally as a non-profit, and the Board of Directors and Advisory Board count among its members CEOs of major corporations, prominent local business owners, and professionals who are experts in their areas of specialty.
From Music to Mainstream Business
Vision is important, but vision alone won't lead to success - it takes a focused effort from everyone involved and support from the communities you're serving. You have to identify and create communities with your customers, with your vendors and suppliers, and with the different groups inside your own organization.
You need to understand and communicate common goals that everyone in these communities can enthusiastically support.
And you must use proven strategies to strengthen these communities so they become the cornerstone of a successful and sustainable business.
There are many ways to do this, and in the weeks ahead, we'll focus on exactly how you can identify your primary communities and connect with them in a way that will benefit them and you at the same time!
Copyright 2014 QualityTalk, Inc. All Rights Reserved. info@qualitytalk.com; 800-260-0662
---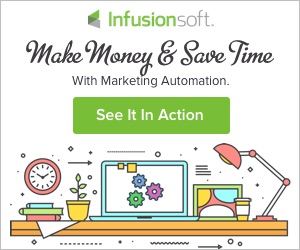 ---
Invite Prospects to Schedule a Call with You!
Click here for a FREE 30-day trial!
---