"Done" is Better Than "Perfect"
By Ron Rosenberg
"Saturday Night Live" has been on the air since 1975. It's had its ups and downs over that time, with the cast regularly changing over the years.
But there's been one person who's been closely associated with SNL for all but six seasons of the show's long history: co-creator and executive producer Lorne Michaels.
Since the show is performed live, there's a very hard deadline for when everything has to be ready. In fact, years ago he beautifully summarized this in a sign that he placed right near the entrance to the stage. It says:
"The show doesn't go on because it's ready;
it goes on because it's 11:30."
The message here was that you can always use another rehearsal or a slight rewrite of the material; but when 11:30 comes, the show starts, ready or not.
I think this a is challenge many of us face: the need to get something "exactly right" before we think it's done.
I know I've been guilty of this - there are several projects I've been working on for a few months that "aren't quite ready" to launch for one reason or another. But in the time I've spent trying to perfect all of them, I've generated a total of $0 in revenue.
And while these rules don't always apply in every case, I've found the following two rules to be extremely helpful in getting things completed on a timely and practical basis:
Sometimes "good enough" is good enough
Sometimes "done" is better than "perfect
Think about what you're working on now. Have you spent too much time trying to make it perfect when you could market it as "complete" and move on to another project? Are you "tweaking" and "word-smithing" the copy when it's probably good enough to get results?
Try setting a deadline for your tasks, and, as in the case with Saturday Night Live, it's not done because it's ready; it's done because its deadline is now.
Copyright 2014 QualityTalk, Inc. All Rights Reserved. info@qualitytalk.com; 800-260-0662
---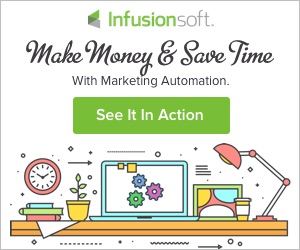 ---
Invite Prospects to Schedule a Call with You!
Click here for a FREE 30-day trial!
---