Inspire Others
By Ron Rosenberg
Earlier this year, I wrote about another in a long string of losses suffered by the musical community - the suicide of keyboardist Keith Emerson.
He was suffering from muscle and nerve damage in his right hand, and, being a perfectionist, he didn't want to disappoint his fans at an upcoming concert in Tokyo.
I don't pretend to understand what was going through his head as he made the decision to take his own life, but I do know that there were still many other ways he could share his gifts and make an impact on the world.
Take Rachel Flowers, for example, who is pictured above.
Born 15 weeks prematurely, she lost her eyesight as an infant. Her mother started teaching her piano at age two, and she started lessons at the  Southern California Conservatory of Music when she was four.
I first discovered her when I was searching for videos of Keith Emerson, and found several of Rachel playing extremely complicated piano parts from several Emerson, Lake, and Palmer (ELP) songs, including the following piece - if you don't want to watch the whole thing (although you should), just start at 1:20 into the video, and watch her smile with delight at 2:23 after she completes a tricky section.
It seems that Emerson's music was the inspiration that drove her to practice with a passion that enables her to play as exceptionally well as she does.
By the way, she also plays flute, and for her parts in a collaborative YouTube video of ELP's Karn Evil 9 composition, she even taught herself how to play electric guitar, and absolutely nails the part at 6:58 in the video below.
Keith Emerson had so much he could still offer to the music community in general and to aspiring young keyboardists in particular. Rachel Flowers had met Emerson several times, and, in fact was invited to perform at a memorial tribute concert held in his honor after his death.
Balint Holubecz, a Hungarian bass player who performed on another ELP collaboration YouTube video, thanked Keith Emerson, Greg Lake, and Carl Palmer for, in his own words, "making me feel like I am somebody just for playing what they have created."

The point is that we often impact other people's lives well beyond what we might imagine. Think about the connections you make every day and see what you can do to be a positive influence in the lives of those people around you.
Save
Save
Save
Copyright 2014 QualityTalk, Inc. All Rights Reserved. info@qualitytalk.com; 800-260-0662
---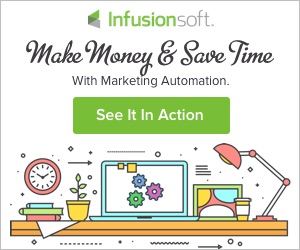 ---
Invite Prospects to Schedule a Call with You!
Click here for a FREE 30-day trial!
---