It's the Small Decisions...
By Ron Rosenberg
We recently attended the wedding of my cousin's daughter in New York.
Their story is very interesting, as they had first met seven years earlier when she spent a summer "couch surfing" across Europe with a friend.
When they were staying for a few days in Vienna, Austria, their host invited some of his friends over and they all went out to a local bar for some drinks. My cousin kind of hit it off with one of the guys, and they ended up spending quite a bit of time together during her visit.
They said their goodbyes when it was time to move on to the next city, but they stayed in touch over the next few years, visiting each other in the United States and Austria as their schedules and finances allowed.
Finally, as their relationship became more serious, my cousin decided that the whole long-distance thing wasn't working for her, and decided to move to Austria and see if this was the real thing. Ultimately, she was the one who proposed, and then her fiance proposed right back a few days later.
The wedding was beautiful - an outdoor affair with nice weather, where the predicted thunderstorms 90-degree heat thankfully never materialized.
As they read their own vows to each other, I was struck by one thing the groom said. He talked briefly about how they had met for the first time, and than said that life is a long series of decisions, some big, some small. The thing is that you don't know which of these decisions are going to end up being significant in the long run.
The seemingly insignificant decision to go out with some friends seven years earlier had created the opportunity for him to meet my cousin, and that led to what is clearly a special and deep relationship.
Each day we all have hundreds - if not thousands - of decisions to make, and it's impossible to know which of these decisions will create consequences of significance in our lives.
What choices will present themselves to you today, and what decisions will you make?
Save
Save
Copyright 2014 QualityTalk, Inc. All Rights Reserved. info@qualitytalk.com; 800-260-0662
---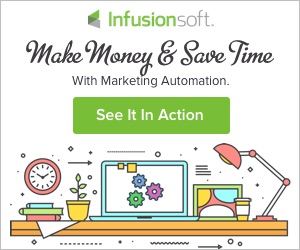 ---
Invite Prospects to Schedule a Call with You!
Click here for a FREE 30-day trial!
---