Mid-Century Modern
By Ron Rosenberg
There's an old expression that says, "The more things change, the more they stay the same."
This is certainly true in business and in life, as things cycle back and forth between different extremes: one year carbs are good, the next year they're evil; ties are fashionably wide, and then narrow is in.
I experienced this just yesterday when we stopped in to visit our daughter and son-in-law. They had just bought some new furniture and were excited for us to see it. But when I walked into their living room, I was a bit puzzled.
"Is this the new furniture?" I asked. "Yes," she answered, "Do you like it?" I have to admit that I hesitated for a minute, because the couch and two chairs they had bought looked exactly like the furniture we had when I was growing up! It was like I was having a flashback to my childhood in the 1960s.
Sensing my confusion, my daughter explained that this style was called "Mid-Century Modern" and I was correct in thinking that it looked kind of 1960-ish. Apparently, this retro-style is the hot thing right now.
Which brings me to an important observation: everything is cyclic in nature: politics, economics, social trends, and marketing. If you have strategies that worked years ago, but aren't relevant now, just wait a few more years, and they'll probably be cutting-edge again.
Sometimes you don't have to start from scratch and invent new approaches; you just have to look in the back of your closet or up in the attic - you may just find the "new best thing" waiting for you there!
Save
Save
Save
Save
Save
Save
Save
Save
Save
Save
Save
Copyright 2014 QualityTalk, Inc. All Rights Reserved. info@qualitytalk.com; 800-260-0662
---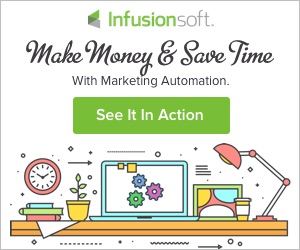 ---
Invite Prospects to Schedule a Call with You!
Click here for a FREE 30-day trial!
---