One Degree of Difference
By Ron Rosenberg
One of the great things about living in North Carolina is that you can spend time outside most of the year. And for me, this means being on my bicycle.
We have an incredible public greenway system here with over 100 miles of paved trails. And this makes cycling significantly more safe and enjoyable than riding on the roads where you literally take your life in your hands when you start rolling!
On a couple of recent rides, I noticed that my speed was a bit lower than normal, and I chalked this up to not riding quite as much since it's been winter. Then I remembered that a few weeks earlier, I had hit a bump on the trail and the nose  of my seat had tilted down  from the shock.
I adjusted it to where I thought it was, but when I checked again the other day, it seemed to have lowered just a bit. So I got out my tools and raised the angle of the seat - by about one degree.
This had the effect of repositioning my body so that my legs got more extension on each pedal stroke - the net effect of which was to increase my speed by about 1 MPH. That may not seem like a lot, but on a bicycle, it really is. Plus, if the seat height and angle are set too low, it can cause problems with your knees - something you definitely want to avoid.
The change I made in the seat angle wasn't significant - you could say it was almost negligible - but it was exactly the change I needed at that time and place.
In your life, there are minor adjustments you make, almost continually - like the constant steering adjustments involved in driving a car. You may not be aware of them, but they're happening, and they're definitely affecting the results you get.
Over the next few days, try to see what's not working quite right in your life, and make the small, seemingly insignificant adjustments that can help correct them and have a profound impact on everything you do!
Save
Save
Save
Save
Save
Save
Save
Copyright 2014 QualityTalk, Inc. All Rights Reserved. info@qualitytalk.com; 800-260-0662
---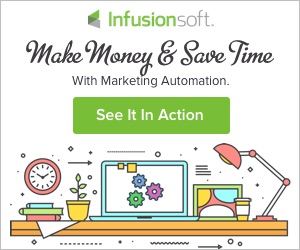 ---
Invite Prospects to Schedule a Call with You!
Click here for a FREE 30-day trial!
---