Present in the Moment!
By Ron Rosenberg
As many of you know, we spend a little time during the summer at a lake in the Adirondack Mountains in Upstate New York.
Lorie's family is all in this general area, and we have some very good friends on the lake as well.
In addition to all of that, the area is strikingly beautiful. Bone-chilling cold in the winter, but absolutely spectacular during the summer. And one of the highlights is "West Lake" where the sunsets have to be seen to be believed.
But not always.
Sometimes there are no clouds, and all the sunset consists of is a giant yellow ball setting behind the horizon.  But other times, you'll be treated to the image above. The thing is that you just don't know which way it's going to go until you're actually there.
All of which means you have to be ready - at all times - to snap the picture. That's why I've gotten into the habit of always keeping the backpack with my camera and lenses with me wherever I go. And if, for some reason I don't have it, at least I have my smartphone which takes reasonably good pictures.
Life is like that as well - you don't know when the great opportunity is gong to present itself. That's why you always have to be present to your situation, your strengths, and objectives.
That way you'll always have the clearest picture of what lies ahead for you at work and at home.
Photo settings: Nikon D3300, Nikkor 18-55mm f/3.5-5.6G VR II Zoom, ISO 200 1/60 sec. f/5.6 18mm
Save
Save
Copyright 2014 QualityTalk, Inc. All Rights Reserved. info@qualitytalk.com; 800-260-0662
---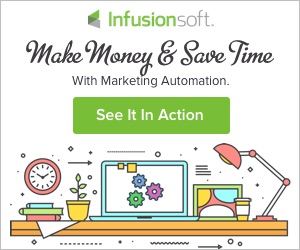 ---
Invite Prospects to Schedule a Call with You!
Click here for a FREE 30-day trial!
---