Say Something Nice
By Ron Rosenberg
In all of our efforts to share the most cutting-edge and technology-rich marketing solutions, we sometimes forget to talk about some of the basics, including the incredible power of interpersonal relationships.
One of the most important considerations in making purchase decisions is the simple fact that people do business with people they like. I know that other factors such as price, quality, and availability are all important, but frequently people make their choices based on "gut feel" and a sense that they'll be able to work effectively with one person or company over another.
That's why I wanted to share an email that our daughter, Alyssa, sent us - it was from a coworker and Alyssa was so touched that she sent it to us. It really demonstrates what we're talking about here.  The email said:
"Hey - I just want to say that I really appreciate what a kind and thoughtful person you are. No one but my husband and 8-year-old daughter ever give me compliments, but you always seem to have something nice to say to everyone. Thank you! Don't change."
I'm absolutely certain that it wasn't our daughter's motivation in being considerate and thoughtful to this person that she would get this kind of response. I'm equally certain that when things get into "crunch mode" at work, and Alyssa makes a request to this coworker for some "above and beyond" effort, she will be met with a cheerful acknowledgement rather than "rolling the eyes" resentment.
Sometimes all it takes is kind word or a simple "thank you" to build the relationships that will contribute to your success and happiness at work and at home.
Save
Save
Copyright 2014 QualityTalk, Inc. All Rights Reserved. info@qualitytalk.com; 800-260-0662
---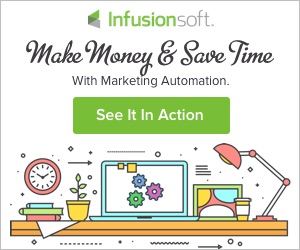 ---
Invite Prospects to Schedule a Call with You!
Click here for a FREE 30-day trial!
---