Thank You - Really!
By Ron Rosenberg
Wednesday was a "travel day" for me, with a lot of time spent on airplanes. And because I fly a lot, I generally don't pay attention to the pre-flight announcements, but this time was different.
The flight attendant addressed us as we were leaving the gate, introduced herself, and said, "I want to personally welcome you on board our flight to Atlanta. I know you all spend a lot of time on our planes, and I want to thank you for your loyalty."
This was pretty normal, but then she continued, "No, really, we do appreciate that you've chosen Delta - it means we're able to keep going and we couldn't do it without you."
She actually looked like she was getting a bit emotional as she was saying this last bit - even the person sitting next to me noticed and commented on this.
Since we were departing at 6:00 am, I had been up since 4:00 am, and decided to catch some sleep on the short flight. As we were preparing to land, she approached my seat and said, "You were sleeping when I came through with snacks - would you like something to take with you now?"
I can tell you that this was not what I normally experience - especially on such a short flight, but it had a very positive impact on my attitude for the rest of a long travel day.
It didn't cost her anything extra to put the additional effort into her work, and it made everyone who came into contact with her feel a bit more upbeat as well.
What can you do that will create a feeling like this in the people you come into contact with?
Save
Save
Save
Save
Save
Save
Save
Save
Save
Save
Copyright 2014 QualityTalk, Inc. All Rights Reserved. info@qualitytalk.com; 800-260-0662
---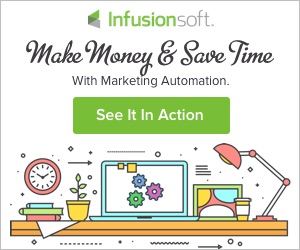 ---
Invite Prospects to Schedule a Call with You!
Click here for a FREE 30-day trial!
---