The Beauty of Reciprocity
By Ron Rosenberg
Welcome back! It's been a while since we've posted, and we've been busy with several new projects we'll be sharing with you over the next few months.
It's also been a been a busy time in our personal lives - I celebrated a big birthday last week, and Lorie and I just returned from a cruise to the Greek Islands to celebrate our 35th wedding anniversary. We took the opportunity to renew our vows, saw some incredibly beautiful sights, and had some very interesting experiences including the one that you see in the photo above.
Would You Like to Take a Picture?
We arrived at the island of Rhodes, got off the ship, and started walking along the narrow and ancient streets. As we entered the town center, we saw a weathered old man wearing a Greek fisherman's cap, with a colorful parrot on his arm. He explained that the bird's name was "Georgie Porgie" and asked us if we'd like to take some pictures with him.
Growing up in The Bronx in New York City, I was automatically on guard - what Lorie calls my "New York City look." Was this the typical street scam where he'd ask for money after letting us take the picture? Almost as if he was reading my mind, the man said, "No charge - he likes to have his picture taken!"
So we took some photos including the one you see above, and thanked the man for sharing his parrot with us.
Are You Hungry?
Then he pointed to the tables outside his restaurant and invited us to have something to eat. "We have tables here on the street, but up there on the patio, you'll have the best view of the harbor!"
We had just eaten breakfast on the ship and explained this to him. He smiled, and said, "No problem, come back later when you're hungry and I'll take care of you."
And that was it - none of the constant badgering we'd come to experience in front of every restaurant we passed as people thrust menus in our faces and promised that theirs was "the best Greek food on the island."
We walked through the town, saw many beautiful locations and historic sites, and were starting to get hungry. We looked at each other, smiled, and made our way back into town to find Georgie Porgie, the old man, and that restaurant.
And even if we had decided to eat somewhere else, we absolutely would have considered his restaurant as an option - something not likely to have happened without the parrot.
The meal was great and the view was fantastic. But there was also an important lesson here as well.
Reciprocity Works
In the simplest terms, the photo was free...but the lunch cost €30.
The marketing technique here is called "reciprocity" - giving away something of perceived value in advance to establish goodwill and create a sense of obligation to reciprocate in some way.
In this case, it was the benefit of taking a photo with the parrot that influenced our decision on where to have lunch. And this can work for you in many ways as well.
A "special report" on how to select a landscape architect, a free sample at a farmer's market, and a complimentary consultation are all good examples of this practice in action.
So even though you might not have your own parrot, you absolutely have something of value you can share with your market to help them achieve their goals, and establish both goodwill and a sense of obligation that will help you increase loyalty and retention.
---
An Invitation for You:
Many people receive our newsletter because a friend or co-worker likes the article and sends it on to someone else.
If you'd like to receive your very own "GoMarketYou" newsletter, just click here and we'll get you started - and best of all, it's FREE!
Copyright 2014 QualityTalk, Inc. All Rights Reserved. info@qualitytalk.com; 800-260-0662
---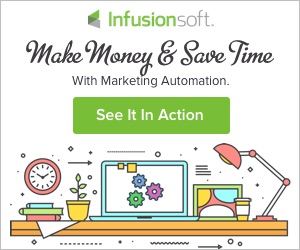 ---
Invite Prospects to Schedule a Call with You!
Click here for a FREE 30-day trial!
---