Tribute to a Rock Legend
By Ron Rosenberg
I'm a child of the 70s, and I grew up listening to bands like Pink Floyd, The Who, Yes, Genesis, and Emerson, Lake, and Palmer. These were innovative bands, blending incredible creativity, virtuoso musicianship, and a willingness to break new ground musically.
Unfortunately, the last few months have seen the departure of many of our great musical icons: David Bowie, Glen Frey of the Eagles, and Chris Squire (bassist and founding member of the band "Yes").
And this this last weekend, we suffered a major loss when keyboard great Keith Emerson took his own life. Keith was one of the giants - an absolute wizard on the keyboards, and the driving force behind the legendary progressive-rock group, Emerson, Lake, and Palmer.
I was a huge fan and had the opportunity to see the band live in 1977 from the 14th row in Madison Square Garden. It was an incredible and memorable experience.
So I took the opportunity to visit YouTube and see if there were any good clips of the band performing live. One of the best albums created by Emerson, Lake, and Palmer (ELP) was their 1973 release, "Brain Salad Surgery," with the second side dedicated to a single song, "Karn Evil 9."
So a quick search delivered video clips with the titles, "Emerson Lake & Palmer rehearsing Karn Evil 9" and " Emerson Lake & Palmer rehearsing Karn Evil 9 (2)"
I watched these two videos over and over again as this complex piece was rehearsed, developed, and fine-tuned. And as I studied what was happening, I began to recognize two extremely important observations that can have a profound impact on your success.
To really understand the lessons, you should watch several specific sections of the video. If you don't have time, skip to the bold lessons below.
To view the clips for lesson 1:  Click on the image at the end of this paragraph and use the slider at the bottom of the screen to listen to the section from 4:20 - 4:28. This is the eight-second part they're rehearsing on the video; then go back to the beginning and and watch up to that point. (If you're so inclined, enjoy all of it, including the last bit at 5:32 which has the introduction to the "2nd Impression."
Video #1:
To view the clip for lesson 2: Click on the image below to view the next video from the beginning through 2:41 (or longer, if you want), but pay particular attention to each of the band members at these points:
Keith Emerson (keyboards) at 1:50
Carl Palmer (drums) at 2:06
Greg Lake (bass) at 2:18
Video #2:
Lesson #1 from Emerson, Lake, and Palmer:
In the video, you see three brilliant musicians spending over four minutes working out the details of an eight-second piece of the song. You witness Keith Emerson (the keyboardist) collaborating with Carl Palmer (the drummer) on the most intricate details of the drum part of that section. And then you get to see how it all comes together.
When you hear the piece on the album, it sounds effortless. But when you look at the level of detail put into these rehearsals, it becomes clear that it's not only their skill that makes it sound great, but also their hard work and intricate attention to detail that makes it special.
Are you putting this kind of detail into your business? Are you monitoring and managing the little things so they don't become big issues?
Lesson #2 from Emerson, Lake, and Palmer:
The second video shows what's even more important:  attitude and mindset. Your best work comes when you truly love what you do. Emerson's face at 1:50 shows the satisfaction he feels when the band comes together. Lake at 2:18 is having so much fun, he can't help but smile. My favorite is Palmer at 2:06: the look on his face is otherworldly - he's so wrapped up in the music that he seems to be in a parallel universe inhabited only by superior musicians.
And whether or not you like this kind of music, applying the lessons from these two videos will help you become a virtuoso in whatever you do.
According to friends, Keith Emerson took his life because an ailment in his right wrist prevented him from playing at the high level he demanded from himself. But his music will live on, and the lessons we can learn from his playing can continue to have an impact on how we approach our own work and lives.
Copyright 2014 QualityTalk, Inc. All Rights Reserved. info@qualitytalk.com; 800-260-0662
---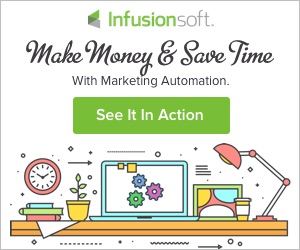 ---
Invite Prospects to Schedule a Call with You!
Click here for a FREE 30-day trial!
---