What Kind of Camera Do You Have?
By Ron Rosenberg
What do you do to break out of the status quo...that creative rut that keeps you from reaching your full potential at work and in life?
For us, it's our place on the lake. Spending part of our summer in the Adirondack Mountains in Upstate New York has some definite advantages.
The change in scenery brings a change in perspective. Spending time with our "lake friends" - who live the rest of the year across the country and across the world - exposes us to completely different points of view that challenge our thinking.
And the area is spectacularly beautiful, with lakes, mountains, waterfalls, and, of course, 4th of July fireworks!
And this is exciting as a photographer because all of these settings present fantastic subjects for capturing great photos.
Gorgeous, Beautiful, Breathtaking!
I posted several of my favorites to my Facebook and Instagram pages to share with our friends, and the response was wonderful - and unexpected - with comments including the ones above.
I also had three comments that were also complimentary, but included an additional component:
"That's unbelievably great. Holy crap. What are you shooting with?"
"Wow! Great photos Ron! The color is fabulous. Clearly, you did not use a cell phone!"
"Wow! What kind of camera is that?"
For the record, I was using a Nikon D7200 with a Sigma 10-20mm f/3.5 lens, a stable tripod, remote shutter release, and 4- to 10-second exposures.
"You Don't Take a Photograph, You Make It"
That was a quote by Ansel Adams, one of the world's greatest photographers. It's not necessarily the camera that takes the photograph (though a good camera helps). There are so many other components that contribute to the final product - location, subject, lighting, composition, post-processing - that the actual camera is just one part of the equation.
Don't get me wrong - the camera I'm using now is much better than the one I started out with, and some of the features and functions make it easier for me to get the shot I'm looking for. But I also have friends who take stunningly beautiful photos with smartphones and basic point-and-shoot cameras.
As the saying goes, the "best" camera is the one you have with you, and that's often the one in your smartphone.
So How Do You Improve?
In photography, as in any endeavor, you start with the basics. The good news is that with the advent of the Internet and YouTube, this is easier than it's ever been. There are articles, videos, and complete courses available online that can get you started very quickly.
There are local and online groups you can join to get input and feedback from those more experienced than you are currently.
And you can always take formal classes and attend conferences where you'll be exposed to techniques, equipment, and expertise that might be difficult to find otherwise.
And this approach, of course, isn't limited to photography. The same process can be followed for learning to play a musical instrument, becoming a better writer, learning how to create apps (computer or culinary), or developing winning marketing strategies.
The danger is resting on your successes and getting stuck in the rut of complacency.
The key is to continually work at improving your skills. If you're a writer, you have to write. If you're a musician, you have to practice and play. If you're a marketer, you have to learn new skills and develop and test new marketing strategies.
What are you doing to break out of your own personal and professional ruts?
Copyright 2014 QualityTalk, Inc. All Rights Reserved. info@qualitytalk.com; 800-260-0662
---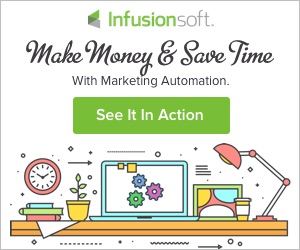 ---
Invite Prospects to Schedule a Call with You!
Click here for a FREE 30-day trial!
---